When it comes to designing the interior of the house, everyone wants decoration that is simple but elegant. A simple and clean palate has become the right accessory that can help you in adding the required charm to the place. Minimalist design has beaten all the records of popularity. There is nothing strange in it- when minimalism is combined with comfort, design, space, order, healthy restraint and well-defined functions- the output is flawlessly beautiful.
Simplicity or industrial design
In minimalist interior design, neutral and bright colours are considered the key elements that make the final outlook different. You can use shades of white, like light ash, beige and grey, on the house's walls. And to emphasise a particular room selection, black accents can be added. Besides,  strong and sweet pastels and saturated colours are avoided to maintain consistency in the arrangement.
On the other hand, industrial style refers to the fuss-free and frill no-nonsense décor inspired by the lofty look of factories, warehouses and other industries' specific structures. It includes the stripped-back architecture details, including the use of metals, bare bricks, wood, and recycled and salvaged materials. Industrial designs are hardwearing and often obtained from reclaimed yards. The ultimate benefit of designing the house with the industrial theme is that you will get an opportunity to customise the look with the help of décor and furniture that are unique to the housing style.
When an industrial-style house is designed, comfort is kept as the prime element while everything else is trimmed according to the minimal take. You can choose the furnishing with solid but wild upholstery in neutral colours and natural textures.
Matchless features of the simplicity design
Interior saturated with Light:- Minimalist interiors are saturated with Light; therefore, if you want, you can leave your large glazed windows without drapes or curtains. You can use simple blinds to protect against heat and sun rays. If you opt for this style, your room will remain bright even after sunset, so you must ensure that you utilise all important areas of the functioning. Add bulbs with the natural colour of the Light, but not too unpleasant cold or warm.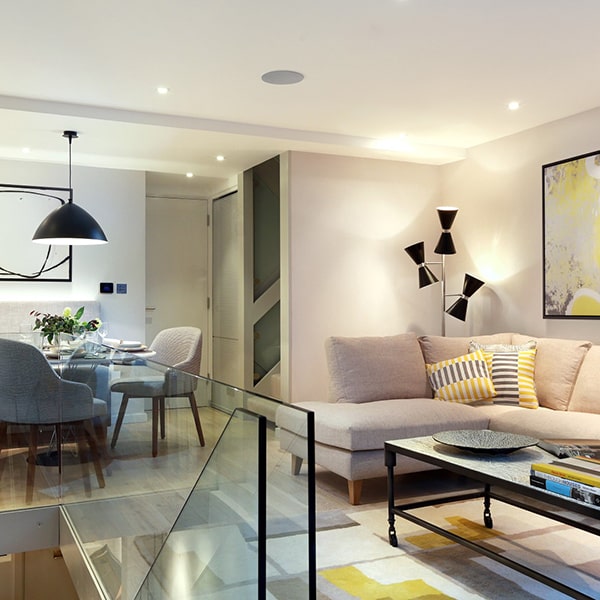 The plain and transparent layout of the room:- Don't add too much furniture in the limited space to increase its functionality. On display, you should have only those units that you are currently using. Remove the rest from the sight, so they don't distract the entire theme. You can choose consoles, armchairs, chest drawers, wardrobes, and desks with impressive yet simple shapes. It would help if you took care of the cleanliness of the line, harmony and composition in the arrangement of each room. You should stay consistent in the arrangement in all rooms if you opt minimalist design.
The rawness of the materials:- Minimalism love simple and raw material like cement, stone, wood, and natural and leather upholstery. The fewer pattern and decorations, the better the view will be.